Select type:
BACK TO ALL PRODUCTS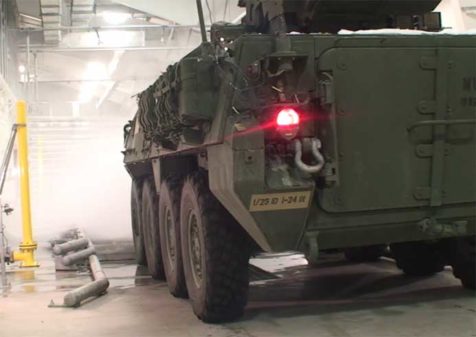 Military Wash Systems

Military vehicles operate and encounter harsh conditions in the theater of operation. To reduce wear and keep vital equipment operational, InterClean builds a variety of wash systems, from manual to fully automated, to wash military vehicles ranging from trucks to tanks to APCs to aircraft.
InterClean's military wash systems can also incorporate the EQ1000 Water Recycling Module to recycle wash water. The module is skid mounted and uses settling, filtering, cyclonic separation, circulation, and aeration to recycle wash water for re-use in both manual and automatic wash systems. The recycle modules automatically backwash the filters and circulate and aerate the wash water to help prevent odors often associated with many other recycling systems. And all InterClean's wash systems are made in the USA!
DOWNLOAD BROCHURE
DOWNLOAD BROCHURE