Select type:
BACK TO ALL PRODUCTS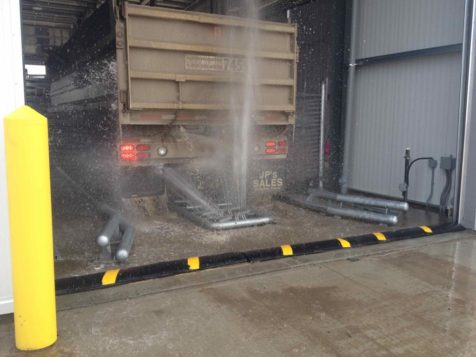 Wheel, Tire & Chassis Wash Systems

InterClean wheel, tire, and chassis wash systems are designed and engineered to wash and decontaminate trucks and heavy equipment of the dirt, grime, heavy mud and pollutants found on job sites such as:
Snow Plow and Salt Trucks
Landfills
Quarries
Steel Mills
Chemical Plants
These systems are idea for preventing cross-contamination, track-out and wear and tear on vehicles.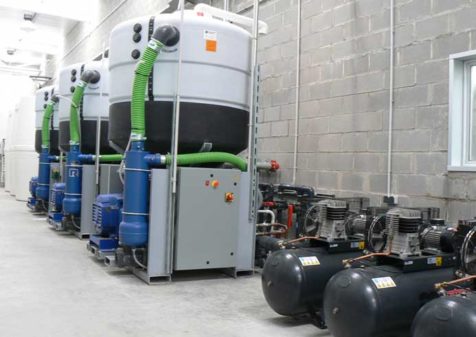 Roll-Over/Gantry Truck Systems

Providing highly customizable configurations for both standard vehicles and vehicles with challenging shapes, the InterClean Ultra Gantry System roll-over systems can be configured using friction, touch-less, or a combination of both. Park your vehicle in the wash bay and let the wash system do the work!
Available options include:
Spot free rinse
Drying blowers
Water recycling
Undercarriage wash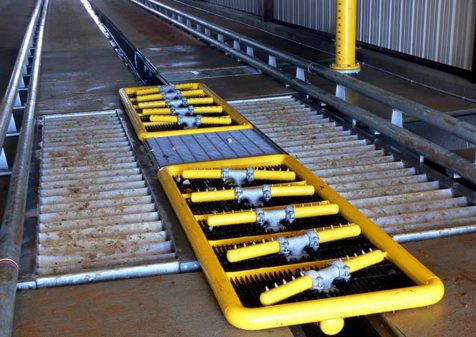 Drive-Through Systems

Perfect for large fleets with demanding wash cycles, the InterClean drive-through wash systems provide efficient, heavy-duty cleaning power using a combination of wash detergents, high-volume, low pressure jets, and strategically positioned high pressure jets to efficiently clean all shapes and sizes of trucks.
Available configurations include:
Touchless/brushless systems
Combination of drive-through and roll-over for added cleaning power
Optional recycling module to recycle up to 100% of wash water